Covert Mobile Bar - Special Offer - Hurry Only A Few Left At This Price!
Warning! You Are Flushing 15% Of Your Blog Traffic
Down The Toilet & It's Only Going To Get Worse!
But This Game Changing WordPress Plugin Finally Allows You To Profit From Your Mobile Traffic - Using The Same Strategies As Multi-Billion Dollar Companies Like Google & Apple!
Press Play On The Video Below To See How In Just A Few Minutes From Right Now,
The Brand New Covert Mobile Bar Will Be Converting Your Mobile Traffic To Profit!
Insane Amounts Of Mobile Profit From
Your Blog Is Just One Click Away From You!
This is a time limited special offer. Sign up now and save over 85% on the Covert Mobile
Bar Plugin. This offer may be closed down at ANY TIME and the price will go up with EVERY order!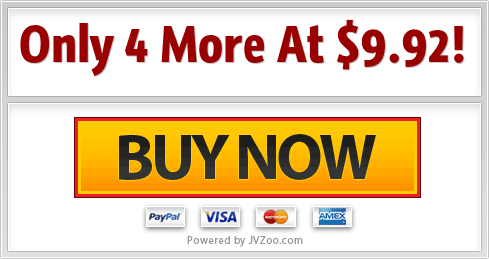 We will soon be selling the Covert Mobile Bar plugin for $59 or more. But you will
save over 85% when your order from this special early bird page today!
Smartphones Now Make Up About 15 Percent Of U.S. Web Traffic - And Your Blogs Are Likely Failing To Convert That Traffic To Profit!

From: Soren Jordansen, John Merrick & Cindy Battye aka The IM Wealth Builders
Subject: How To Profit From Your Mobile Traffic - The Apple Way
Mobile Web browsing continues to take off with smartphones and tablets accounting for 20 percent of Web traffic in the U.S. and Canada, according to a new report.

As you can see on the picture below, from online advertising network Chitika, smartphones alone now account for nearly 15% of all web traffic...
This trend is of course only going to continue - and most pundits predict that it will only be a few years before the majority of web traffic will come from handheld devices.

We have noticed this trend too - our own stats match these numbers...

But our customers are increasingly worried about whether their sites are mobile friendly and whether our products will help or hinder them.

And so they should be... If you, as an internet marketer ignore the surge of mobile you are going to miss out on a lot of money - and in the long run you won't make any at all!

All this of course also presents a challenge - and as you know we love to go into research mode and come up with unique solutions to challenges like this...

That's just what we did - but in the process we quickly learned a lesson that we need to share before we can move on...
Making A Blog Mobile Friendly Is Easy...
But Monetizing Mobile Traffic Is Bloody Hard!
There is no shortage of mobile themes out there - and also plugins that will let you run mobile versions of your themes.

WordPress itself is pretty mobile friendly these days and all but the most outrageous themes at least look half decent in mobile browsers.

The 5% traffic from tablets is not really a problem either - your site usually displays just as well there as on a normal laptop.

The 15% (and rising) traffic from smartphones does pose a challenge though as the screen and thus browsing area will always be smaller than on a PC.

As I said it's easy to make a blog look good on smartphones...

But it's just that... looks only!

Quite frankly this is where most people get it wrong - they think that as long as their site looks good on mobile, they are good to go.

We are internet marketers and while having a nice looking site is good for business it's only a means to an end.

At the end of the day we do what we do, because we want to make money from it.

And this is where smartphones pose a real problem...

Think about the different ways you can monetize your blogs:
You have ads on your sidebar
You use pop-ups, slide ins etc.
And you may have purchased a bunch of plugins to help you monetize your blogs
All these have one thing in common... they are utterly worthless for mobile traffic!

A lot of ads simply don't work on mobile and even if they do they will usually be hidden out of view... And if people manage to find you ads and click on them, they are almost always taken to sites that are not mobile optimized and the click is wasted anyway.

Heck the main way to make a WordPress theme mobile friendly is to strip out the sidebars - and I bet that takes away most of your blog monetization.

The fact is that...

Monetizing Mobile Traffic Requires An Entirely New Approach & We Might As Well Look At How The People Who Invented & Control Mobile Browsing Do It!

Apple is of course the king of mobile traffic - with 72% of all web traffic from smartphones coming from Apple devices.

With the Android system Google is #2 with around 26% of the traffic - and that pretty much leaves everyone else in the dust.

So it makes sense to look at how these two mastodonts advertise to mobile traffic themselves...

If you visit the Apple's sites in a mobile browser you will be greeted with a bar like this, advertising Apple products and the app store:
And Google has a similar bar for Google Play (the biggest app store for Android).
That of course made us sit up and take notice...

When two of the world's biggest and richest companies - companies that pioneered and control mobile browsing - deploy the same tactics for monetizing their mobile traffic, you have to take notice!

We wanted to replicate this approach and bring it to our own blogs.

The added benefit was that Apple and Google have already gotten virtually all smartphone users conditioned to using these bars - they expect them, trust them and use them as a natural part of the site navigation.

So we naturally expected to see good results from it - but quite frankly what happened next totally blew our mind!

The strategy worked so well that we knew we had to share it with you...

Thus our new Covert Mobile Bar plugin was born - so without further ado..
Let's Take A Look At How The Covert Mobile Bar
Plugin Works... And What It Can Do For You!
First of all... If you haven't done so already... I highly recommend that you watch the video above, where I give a completely walkthrough demo of how this powerful plugin works.

But if you prefer to read...

Covert Mobile Bar is a super simple to use and install (1 click install) WordPress plugin. That means it will work on any computer, all you need in order to use it, is a self hosted WordPress blog.

In a nutshell the plugin will let you easily create a mobile bar for your blog, just like the ones Apple and Google use.

When you're inside you'll see the following super simple but very powerful options...
In this example I have set up an ad for an iPhone game we released earlier this year - but it could be used for anything and we'll get to that in a bit...

As you can see you simply enter the headline and text for you ad - and you can also customize the text on the "download" button. The preview updates in real time so you can see how you mobile bar ad is going to look.

You upload a picture and the plugin will automatically resize it to the classic app store icon size and look.

And then you enter a link people should be taken to when they click on your ad. This could be anything you like, for example an affiliate link, another mobile optimized page of yours - in this case it's of course the itunes link for our game.

If you keep the standard settings, the bar is really smart and it will automatically show the Apple version on Apple devices and the Google Play version on Android devices (huge conversion boost).

But as you can see you have full freedom to change all the colors and create exactly the bar you like.

That's all there is to it really - you now have a cool mobile bar on your blog - ready to monetize your mobile traffic.

The Covert Mobile Bar will also only show for people using smartphones to browse your site - and we have added some extra features to give you even more control...
As you can see you can enable the bar to only show for certain devices... You can for example use this powerful feature to create ads you only want to show to Apple or Android users.

If you choose not to show the bar on certain devices you can redirect all that traffic to any link you want.

You could even use the plugin to redirect ALL your mobile traffic if wanted to!

We also give you full control over where, when and how often you want your mobile bar to show...
As you can see you choose whether you want the bar to show on your index page, on other pages (categories, search results etc.).

You can display the bar on all your posts - and even select individual posts you don't want it to show on.

The same of course applies for your pages.

And finally you can set a time delay before the bar appears - and choose how often it should show for your visitors.

The end result for my ad looks like this when viewed on an iPhone...
As you can see my blog is not mobile optimized, so my sidebar and all the normal monetization has been cut away.

But now I have a highly targeted ad promoting a mobile product to the ideal target market - and my blog just went from making zero money on mobile traffic - to recapturing a good chunk of that otherwise lost revenue!

That was a quick look at how easy the Covert Mobile Bar plugin is to use, while still giving you all the flexibility you need in order to create very successful ads.

But now it's time to take a look at the many great ways you can use this powerful plugin...

There Are Literally Hundreds Of Different Ways To Use The Covert Mobile Bar - And They All Result In A Better Experience For Your Visitors & More Money In Your Pocket!

We have found a ton of ways to use Covert Mobile Bar on our own blogs and I'm sure you'll find even more.

Every single one of them increased our bottom line by catching some of the mobile traffic that was previously lost to us - and here are just a few ideas...
If you have blogs that aren't mobile friendly (and it's hard to change that) - Covert Mobile Bar is the easiest way to at least add something that is mobile ready, so you can salvage some of the lost traffic and revenue.


You might have blogs that are perfectly optimized for mobile traffic, but chances are it's hard to monetize them - Covert Mobile Bar will instantly fix that


And even if you blog is both optimized for mobile and monetized - Covert Mobile Bar will only enhance it and bring you more revenue


You can link to mobile affiliate programs on Clickbank, Amazon, iTunes, CPA networks etc. increasing your revenue from mobile traffic.


You can use the bar to link to other page you have that are more mobile friendly - increasing the user experience for your mobile visitors.


And of course much more...
The key point here is that Covert Mobile Bar simply adds an extra layer of monetization to your blogs - without interfering with anything else.

You are simply adding extra revenue by offering something to the 15% of your visitors that were previously "lost" to you.

And as the number of mobile users keeps climbing using something like this will become increasingly important - in a few years it will probably be financial suicide not to use it!

This Strategy Works Like Crazy & Here's Why...

When people land on your blog and see the mobile bar appear it WILL draw their attention.

It looks like something they are familiar with from either the Apple or Android stores - you have instantly won their trust - after all shopping for apps is something people enjoy (and spend a LOT of money on).

And because the bar will look like the Apple or Google Play bar depending on the device this is multiplied even further. Smarthpone users are often almost religious about being either an Apple or Android fan - and your Covert Mobile Bar will automatically tap into that psychology!

But most importantly Covert Mobile Bar instantly adds an easy way for you to monetize the 15% traffic you are currently earning zero money from!

So the bottom line is that - that this strategy works like a charm - in fact...

Blogs With Covert Mobile Bar Installed
Started Making More Money Instantly!

It stands to reason right?

Your blog is currently receiving a bunch of traffic that your traditional monetization strategies aren't reaching.

You add a bar they are guaranteed to see - something they know and trust - and you link it to something that makes money from mobile traffic.

Of course you are going to see an increase in your revenue... how much depends on the amount of traffic (and mobile traffic) you have - but you will see an increase!

Now You Might Be Forgiven For Thinking That A Plugin
This Powerful Would Cost You An Arm & A Leg! But...
For A Limited Time Only You Can Get Your Hands On The Brand New Covert Mobile Bar Plugin At The Special Low Early Bird Price!

Obviously people are willing to pay big money for a simple to implement technology that has been proven to increase your revenue - after all it's technology and strategies pioneered by Google and Apple.

And we fully intend to release this at a much higher price later on - $59 or more!

But right now, and from this special page only... You can get your hands on the Covert Mobile Bar plugin for a fraction of that!

And when you order today you'll be "grandfathered" in and receive free updates for life

For the next few people who order we'll even add...

Multi-Site & Developer License Included
With Your Crazy Low One Time Investment!

Yep, you read that right!

If your order the Covert Mobile Bar plugin from this special page today, we'll even include multi-site and developer's license at no extra cost!

That means you can...
Use Covert Mobile Bar on as many of your own blogs as you like - existing and future ones!


You can even use it on blogs you build for clients or on blogs you flip for profit!
But as I said this early bird special is very time limited.

The price will go up

And you will certainly not see multi and dev. license included at this low a price, ever again!

So take action today and...
Click The Button Below To Secure Your Copy Of The
Covert Mobile Bar Plugin Before The Price Goes Up!
Regular Price $59 Today...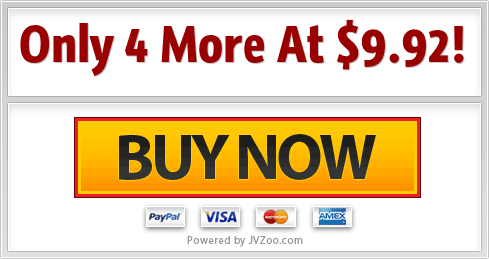 Order online safely and securely
100% Secure, Full Encryption Is Being Used
You'll receive your order instantly even if it's 2 am!
See you inside...
Soren Jordansen, John Merrick & Cindy Battye
Soren Jordansen, John Merrick & Cindy Battye
"The IM Wealth Builders"
P.S. The only way you can lose here is if you walk away empty-handed... This really is the easiest and most effective way to the mobile traffic on your blog!

PRODUCT GUARANTEE: We'll be totally straight with you here... If you plan on purchasing then asking for a refund, please don't order a license. This is a very limited offer, so if you are not 100% committed then leave the license for other people who are and who will put it to good use. We only want to work closely with serious marketers and genuine folks that are ready to take their business to the next level.

But because we want you to start today with total peace of mind your investment is backed up by a full 45 day money back guarantee - You will be ordering with confidence and this eliminates any kind of risk on your part.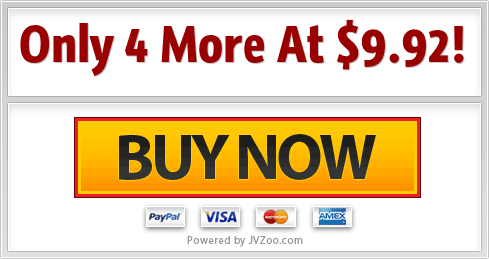 See what other people are saying about Covert Mobile Bar & post a comment below if you like the plugin...